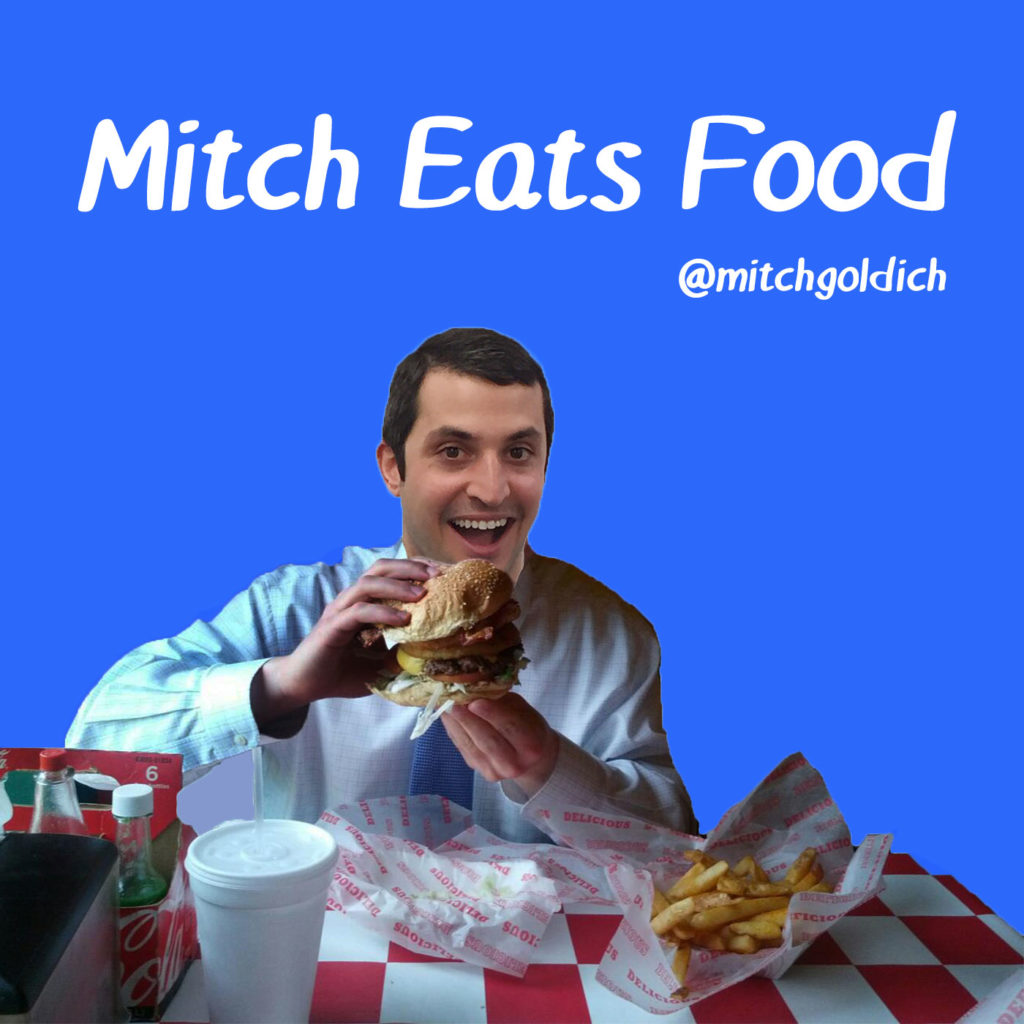 Mitch Eats food is podcast where I talk about all the food I'm eating in bite-sized episodes.
I have had a food obsession ever since my very first word was, "Eat!" Now I have this podcast to talk about my favorite meals and thoughts about food, plus to bring on friends and talk all things food in short, digestible episodes.
Follow me on Twitter and Instagram and like my Facebook page to see pictures of the food discussed in the episodes. There will be much foodporn.
Subscribe to the podcast in iTunes, SoundCloud, Stitcher or Google Play, or bookmark this page to listen to all episodes below.
If you enjoy the podcast, please leave a 5-star rating and a review in iTunes to help others find it.