Philly/New York Power Rankings
On the first day of every month, I rank all 12 pro sports teams from Philly and New York in the four major sports leagues.  Rankings are based on recent performance, likelihood of winning a championship and general trends, vibes and projections.
I also declare one city as the winner each month.  Think of it as a measurement of the overall state of each franchise and city.
Below is the PHLNYPR for every month since I started tracking in September 2012.
You can click to enlarge the graphics.
If you have thoughts, comments, feedback, disagreements or just spot something interesting, feel free to tweet at me with #PHLNYPR and let me know.
2018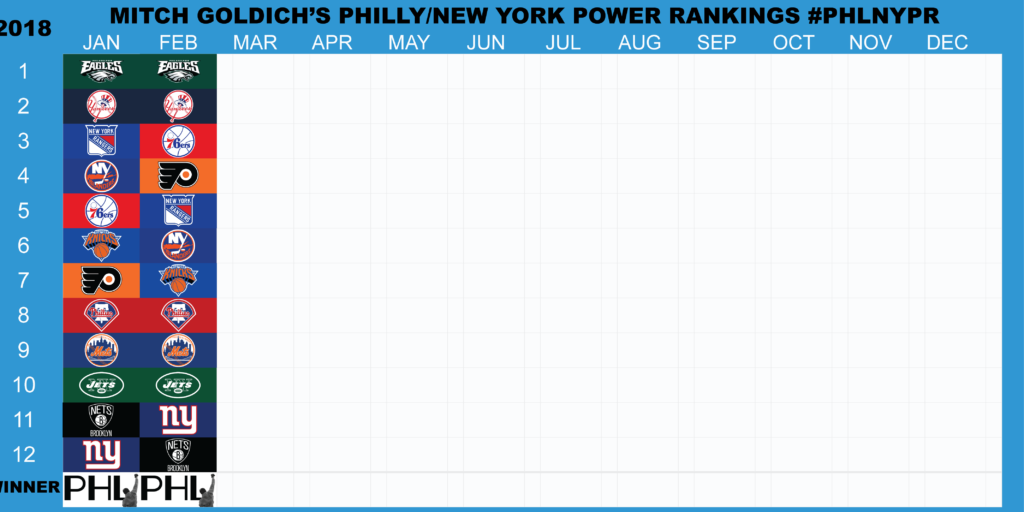 2017
2016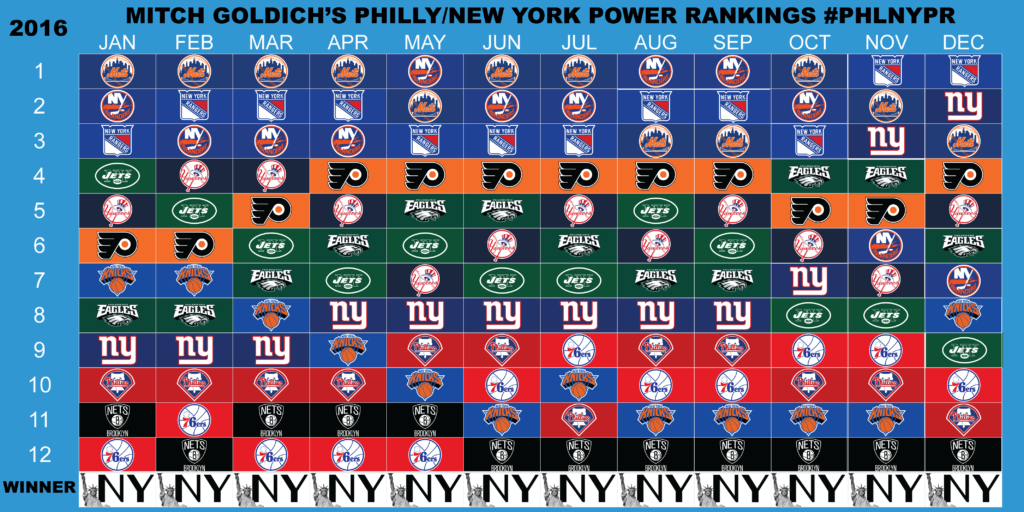 2015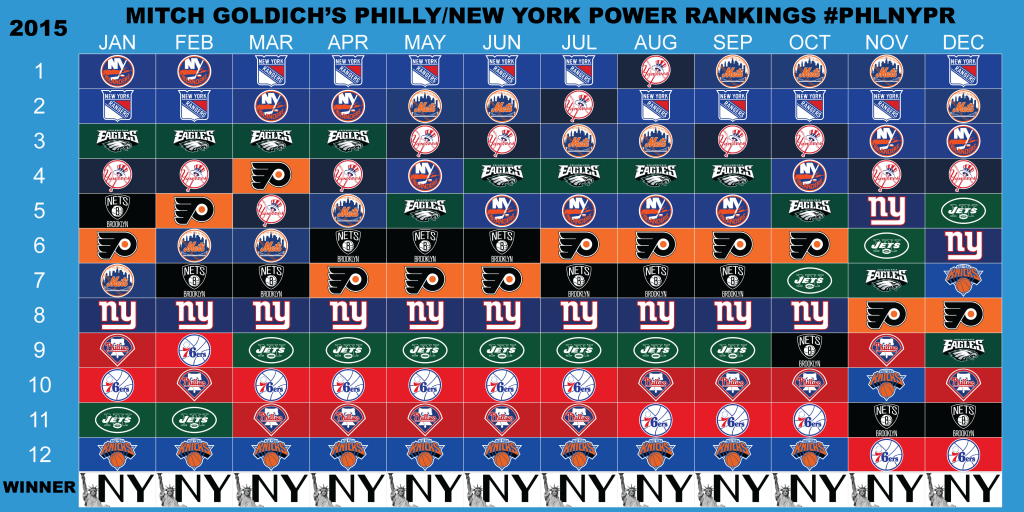 2014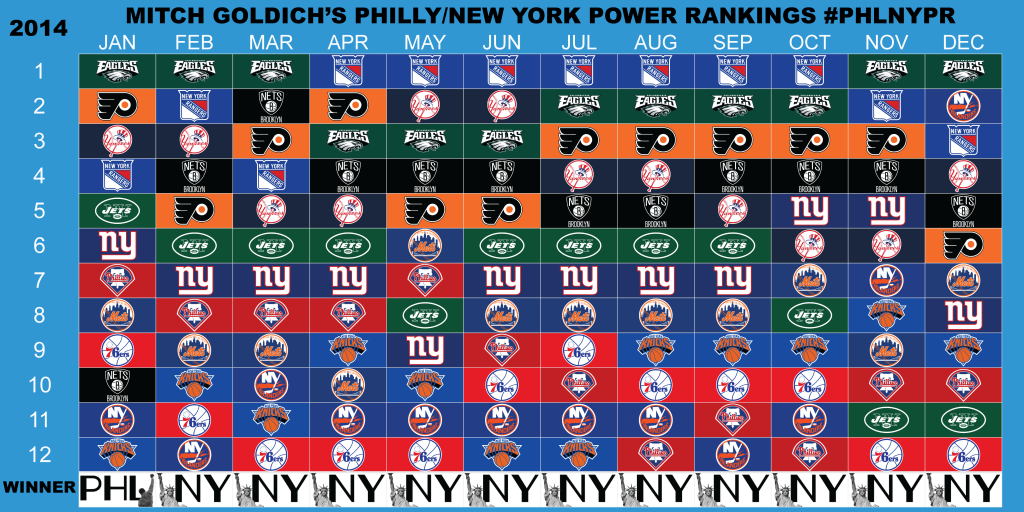 2013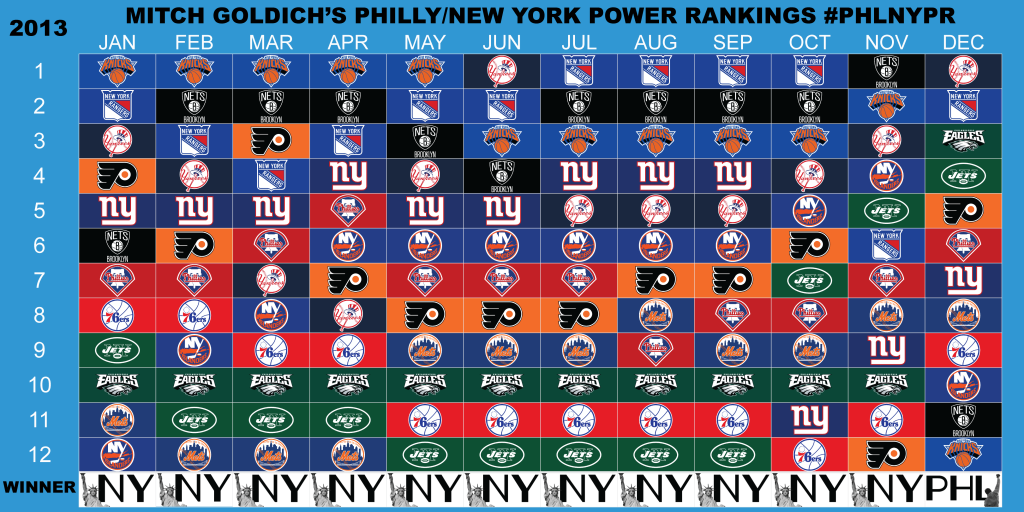 2012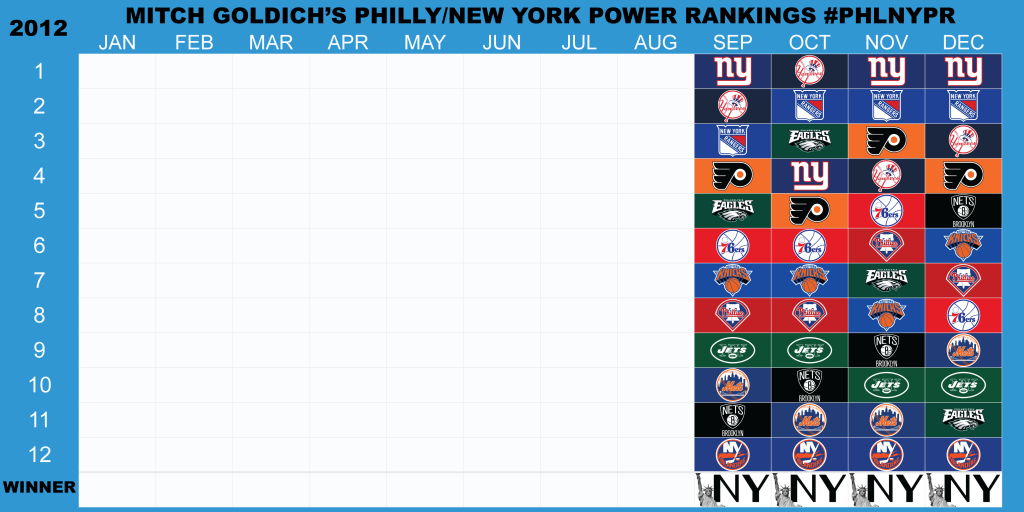 Check back every month for new rankings.  Follow me on Twitter and like my Facebook page so you don't miss any.