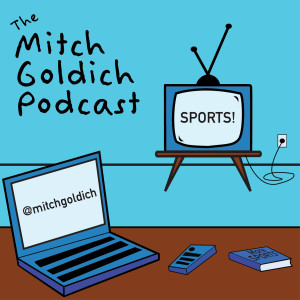 In Episode 1 of The Mitch Goldich Podcast, my guest was Erik Malinowski.
Erik is a freelance writer and a regular contributor for Rolling Stone and Sports On Earth.  His work has also appeared at Fox Sports, Deadspin and Buzzfeed, and he had a story selected for the Best American Sports Writing anthology in 2013.
He shared his experience covering the Giants' and Warriors' championship runs within the last year in the Bay Area, we discussed some of his longform feature stories and I gave him a pop quiz to see if he could name fun facts about various MLB umpires.
Subscribe to The Mitch Goldich Podcast in iTunes