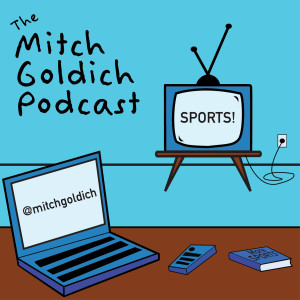 In Episode 10 of The Mitch Goldich Podcast, my guest was Michael McCann.
Michael is my colleague at Sports Illustrated, where he serves as our legal analyst. He's also a law professor at the University of New Hampshire, where he also holds several other administrative positions.
We spoke about his legal career, which includes serving as counsel for Maurice Clarett, during the star Ohio State running back's lawsuit against the NFL. Michael also told me about how his love of the NBA draft got him into sports law, how he came to teach a college course on Deflategate that received national attention and how he manages to cover so many different types of legal stories for SI.
If you enjoy the podcast, please consider taking a minute to give it a rating and a review on iTunes. It helps other people find my podcast and I really appreciate it.
Subscribe to The Mitch Goldich Podcast in iTunes
Listen to The Mitch Goldich Podcast on SoundCloud
Like my Facebook page to catch all my writing and podcast episodes