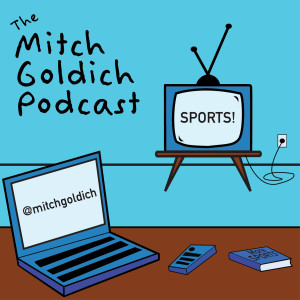 In Episode 2 of The Mitch Goldich Podcast, my guest was Jayson Stark.
Jayson is a senior baseball writer and a TV reporter and analyst for ESPN.  Before joining ESPN in 2000, he spent 21 years writing for the Philadelphia Inquirer.
We discussed what his life is like at ESPN, how he keeps track of all 30 teams, his hectic travel schedule every October and the way he balances his current job as a national reporter with his strong ties to the Philadelphia area.
Subscribe to The Mitch Goldich Podcast in iTunes