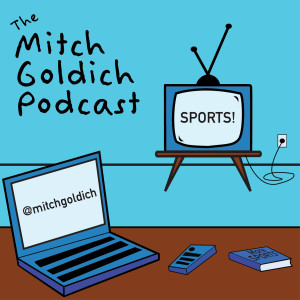 In Episode 5 of The Mitch Goldich Podcast, my guest was Sheil Kapadia.
Sheil is the ESPN NFL Nation reporter covering the Seattle Seahawks. He previously covered the Philadelphia Eagles for Birds 24/7 (which he co-founded) at Philadelphia Magazine. He has also written for Philly.com, covered the Baltimore Ravens at BaltimoreSun.com and done work for Fox Sports 1 and 97.5 The Fanatic in Philly.
We discussed how he broke into football writing and turned himself into a tape-watcher and X's and O's guy. He also shared what it was like covering the Eagles under Chip Kelly, what his life is like now covering the Seahawks for ESPN and what challenges he faced switching from one team's beat to another's.
Subscribe to The Mitch Goldich Podcast in iTunes
Like my Facebook page to catch all my writing and podcast episodes