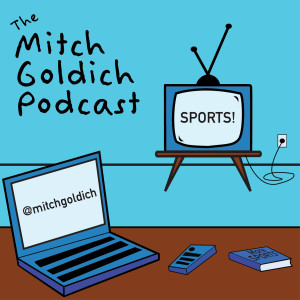 In Episode 6 of The Mitch Goldich Podcast, my guest was Kim Adams.
Kim is a basketball reporter and broadcaster, primarily for the Big East Digital Network. She has also done color commentary and sideline reporting for Fox Sports 1 and ESPN3.
We discussed her background, growing up in a basketball household, watching her dad ref college games and having her mom coach her high school team. She also spoke a little about playing Division I ball at Penn, and how that experience helps set her apart from other women in the industry.
She told me about the work she puts in to be an expert on both men's and women's Big East basketball, building rapport and asking smart questions when interviewing players and coaches, and what it's been like interacting with fans this season.
She also shared her favorite Wawa hoagie order and predictions for the five Big East teams in the NCAA tournament.
Subscribe to The Mitch Goldich Podcast in iTunes
Like my Facebook page to catch all my writing and podcast episodes