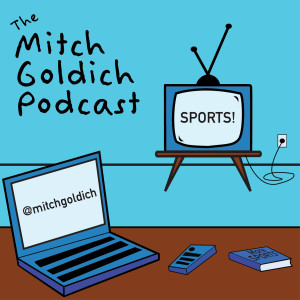 In Episode 8 of The Mitch Goldich Podcast, my guest was Dan Hicks.
Dan is a broadcaster for NBC. He calls Olympic swimming, golf and Notre Dame football. Rio 2016 will be his sixth Olympics as the lead play-by-play man for NBC's swimming in prime time.
We discussed his career as the play-by-play voice for Michael Phelps' entire Olympic career. Dan gave insight into how he prepares for the Olympics, and the unique challenges that making calling swimming different from other sports. He also shared stories about some of his other favorite events, like his famous call during Tiger Woods' win at the 2008 U.S. Open.
Finally, he shared how he would have handled the controversy at last week's U.S. Open and which are the two must-see races we'll have to tune into this summer.
If you enjoy the podcast, please consider taking a minute to give it a rating and a review on iTunes.
Subscribe to The Mitch Goldich Podcast in iTunes
Like my Facebook page to catch all my writing and podcast episodes