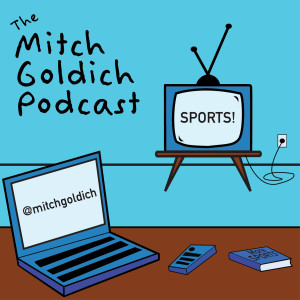 In Episode 9 of The Mitch Goldich Podcast, my guest was Nichole Young.
Nichole recently finished through-hiking the Appalachian Trail, a 2,000+ mile journey that took about five months. We discussed what made her want to do something so crazy, and what mental and physical challenges she faced on her hike.
She gave details about what she ate, where she slept and how much gear she carried with her. Plus, what she did to stay entertained (Answer: The entire Harry Potter series on audiobook) and how she made hiker friends on the trail. She talked about giving up time with friends and family back home, striking a balance between unplugging from the world and staying connected, and how her life has changed since returning to civilization.
If you enjoy the podcast, please consider taking a minute to give it a rating and a review on iTunes. It helps other people find my podcast and I really appreciate it.
Subscribe to The Mitch Goldich Podcast in iTunes
Listen to The Mitch Goldich Podcast on SoundCloud
Like my Facebook page to catch all my writing and podcast episodes