Below are links to some of my favorite stories I've written, showing a range of topics and styles.
Sports Illustrated

 – Complete SI archives
7/5/2016Pat Croce, ex-Sixers owner and part-time pirate, at peace with retired life
2,200 wordsFor SI's annual 'Where Are They Now' series, I wrote about being in a tiny plane with Pat Croce, retirement, meditation and pirates.
3/18/2016What it's like to lose—badly—as a No. 16 seed
1,350 words"For every Valparaiso, George Mason and Florida Gulf Coast, there are two or three teams that don't have any shining moments."
5/5/2015Even mascots are not immune to baseball's emphasis on pace-of-game
800 words"In other words, there's some added pressure for Chorizo and his bratwurst buddies to sprint through the finish line."
11/19/2014Rivalry Earns Its Pinstripes: 150th Meeting Between Lehigh and Lafayette is Set For Yankee Stadium
1,100 words"Tucked away in the mountains of eastern Pennsylvania is a great college football rivalry many fans have never heard of."
8/7/2014Amaro's Phillies: The Lessons Unlearned
1,250 words"It's been almost five years since Amaro inked his first pitcher to a long-term deal. We now have enough hindsight to examine the fallout from what we later learned marked a shift in organizational philosophy."
Republished by FOX Sports' baseball website Just a Bit Outside
Huffington Post 

8/7/2014Richmond Puts the Name Mitch in the Hall of Fame
750 words"It seems every name from Adolph and Arvydas to Zachariah and Zigmund had its day on stage before Mitch."
12/17/2013Race for data feeds the sports analytics revolution
3,000 words"Except this is December 2013, so six SportVU motion-detecting cameras overhead will capture every movement from the jump ball to the final buzzer. This is the year everything in the NBA has changed."
1/7/2013RG3's injury fuels the player safety debate
1,000 words"Many of the same people who declared that Griffin shouldn't have been on the field spent their afternoon complaining that the game is getting too soft, and that you can't hit anybody anymore. The disconnect is fascinating."
3/18/2012Lehigh beating Duke shows why March Madness is so great
1,250 words"Suddenly we were the random school that everyone else was interested in. One minute the UNC fans were asking where Lehigh is located, the next minute it was trending nationwide on Twitter."
1/25/2012Don't just fix college football in January, start in September
800 words"Boise State took a shot in 2010 by scheduling and winning a September game against Virginia Tech at FedEx Field… Too bad they didn't have the winner of Michigan State vs. Oklahoma waiting for them the week after beating the Hokies."
NBCOlympics.com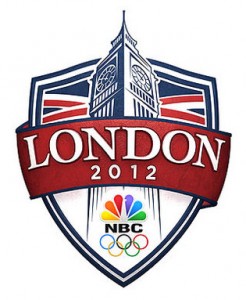 8/2/2012Shaherkani first Saudi woman to compete
350 words"Flip through the photo galleries after every Olympic judo match, and they eventually begin to look the same. One fighter wears blue, the other wears white, and each has a black belt. Aside from the name on the back and the flag over the heart, the uniform— or gi—  is, frankly, uniform. That was, until this morning."
7/31/2012Malloy medals in London
650 words"An ocean away from home, the 57kg judo fighter took her first step onto the tatami and, standing barefoot, she was literally toe-to-toe with the second-ranked fighter in the world."

Medill News Service

3/3/2014A Winter Classic: Blackhawks' snowy game at Soldier Field
2,000 words"The players came out onto the ice for warmups and got lost in a furious snow globe. Captain Jonathan Toews grinned, although diminished visibility made it hard for most fans to notice."
11/26/2013Local Pop Warner leagues feel effects of national football concerns
1,000 words"For even well-intentioned parents, relying on misinformation about health issues could prove just as dangerous as disregarding the research altogether."
10/23/2013Runners binge on doughnuts at Krispy Kreme 5K
850 words"One competitor— to use that term loosely— seized an entire box of doughnuts and sauntered around the 3.1 mile course in his bathrobe."
The 700 Level blog, hosted by CSNPhilly.com 

9/12/2014Looking back: Ten years since Terrell Owens
2,100 words"So 10 years later, that remains one of my favorite Eagles memories of all time: sitting in a parking lot, surrounded by good friends, watching a team we were absolutely convinced was finally going to the Super Bowl."
1/3/2014Yes, the Eagles have a Snapchat account
900 words"So get used to the newest toy at the Eagles' social media team's disposal. The photos may disappear faster than Chip Kelly calls in a play, but the use of Snapchat looks like it may last a while."
Sigma Phi Epsilon Fraternity
April 2011Ryan Mathews reflects on life and leadership in SigEp and the NFL
1,400 words"While Mathews was shredding defenses for 1,808 yards and 19 touchdowns during his junior season at Fresno State, he made sure his other team was well-represented. Look closely at his highlight reels and you'll notice three Greek letters written on his eye black for every home game."
March 2011Poincenot perseveres
800 words"Then came a chip shot most would have to see to believe… Nearly two years after Poincenot lost his vision, his perfect chip shot on a playoff hole at the International Blind Golf Championship found the bottom of the cup."
8/6/2011Phanatic holds packed house in his hands
500 words"He's endearing to the Philly faithful with his playful representation of their ruthless reputation."
Crashburn Alley, then a member of ESPN's Sweet Spot Blog Network 

4/20/2012Giants series displays flaws in Manuel's strategy
1,000 words"Reliance on outdated statistics displays a strange form of bias, akin to being unable to separate in his mind the players on his roster from the players they used to be. Making decisions today based exclusively on data from more than half a decade ago is like trying to win on Jeopardy! by studying yesterday's clues."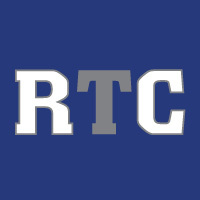 Rush The Court

3/6/2013Patriot League: Season recap and conference tournament preview
3,000 wordsThis detailed breakdown includes top storylines, a breakdown of each team in the field, regular season individual awards and predictions for every game (all correct).